PROCERA™ X

PROCERA™ X has the same characteristics of PROCERA™ McG Series premium with a custom formulated mixture with a blocking agent. Much
like the power industry has evaluated our coating technology, we have learned that specialization is required to meet the unique and varied needs of our customers.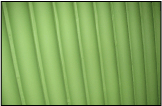 We have a coating that has a blocking agent to reduce the heat absorption rate. PROCERA™ X is non-catalytic, resulting in a significant decrease in residue and slag buildup on tube surfaces. PROCERA™ X coatings are non-hazardous, non-toxic, are water-soluble, and discharge no fumes when applied.
PROCERA™ X materials will:
reduce the heat absorption rate, with custom formulated blocking agent
reduce the oxidation of metals at high temperatures
improve the temperature uniformity of boiler water wall tubes
reduce the build-up of combustion by-products in pulverized coal burning boilers
demonstrate excellent corrosion and acid resistance at high temperatures
| | | |
| --- | --- | --- |
| Application: | Surface Preparation & Heat Cure: | Limitations: |
| PROCERA™ X can be used anywhere inside the boiler. There are no limits regarding substrate requirements, the coatings can be installed over alloy and carbon steels, old or new tubes. The coatings can be applied onsite during a maintenance outage by certified applicators. New tube panels can be coated then cured off-site, minimizing the outage time needed for protective coating applications. | The surface preparation required for applying the coating is a white metal finish with a 2 – 3 mil profile.After heat cure, the thickness will vary depending on the reason for the application, 6 – 8 mils for corrosion and slag control, 7 – 9 mils for erosion resistance. | PROCERA™ Xcoatings are rated for 1900°F/1038°C use. However it is installed on water-cooled tubes, normally 700 – 800°F/371 – 427°C in the radiant zone of power utility boilers and up to 1000 – 1100°F/538 – 593°C in superheat areas.The temperature range in governed by the tube/steam temperature. |